We have many options for your new landscaping or revitalizing your current landscape.
Local delivery available
Accepting debit/credit cards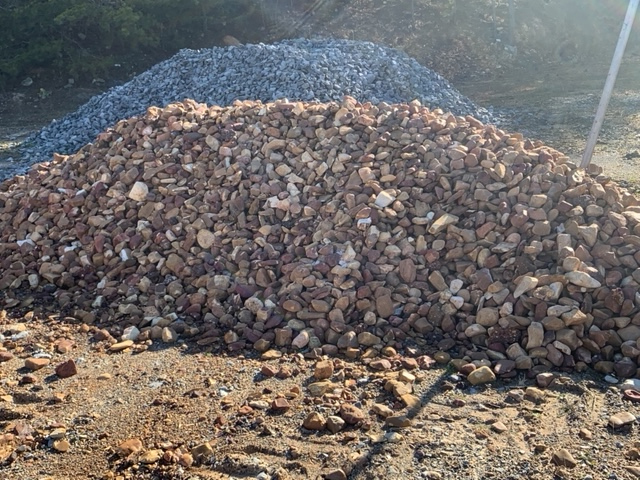 Landscaping options
Best landscaping items you're looking for.
Smaller Pea Gravel

1/2 Inch Pea Gravel
A light brown, tan river rock that is washed and screened into 1/2″ inch size pieces. Commonly used as landscaping ground cover.
Larger Pea Gravel
1 1/2 Inch Pea Gravel
Oversized pea gravel
2-4 inch river stone

Smooth round tan/cream colored stone used for decorative landscapes walkways and around pools.
Other Options
Sand
Red, black, and natural brown mulch
Gravel
Topsoil and sifted topsoil
Crossties
Elements to place around trees, decks, sidewalks, etc…